"Design is about solving problems using creativity, whether it's a lifeless ad campaign, inconsistent branding, or boring spaces that need inspiration."
Branding and Powerpoint Template
MRGD Consulting LLC
is a minority-owned consulting business that runs the Intersectionality Training Institute (www.intersectionalitytraining.org), offering presentations and training on topics such as critical health equity, intersectionality, qualitative/mixed methods research, and HIV prevention research in U.S. communities of color.
Role: 
Brand Designer, Powerpoint Template Designer
Challenge:
 The client was in need of a brand that represents the power of intersectional data to researchers. At first the brand centered around an inspirational mentor, but then it became clear that we needed to redirect the attention to the client instead. 
Approach:
Research through interviews and competitive/comparative analysis. Integrated an original abstract oil painting that I created that inspired the client, with bright colors intersecting and creating an eye catching movement that describes what intersectionality is - capturing data that tells a more meaningful story in research.
Results:
 A bold new identity that stands out and clearly brands MRGD Consulting LLC as a leader in the field of research. 
Branding and Zoom Background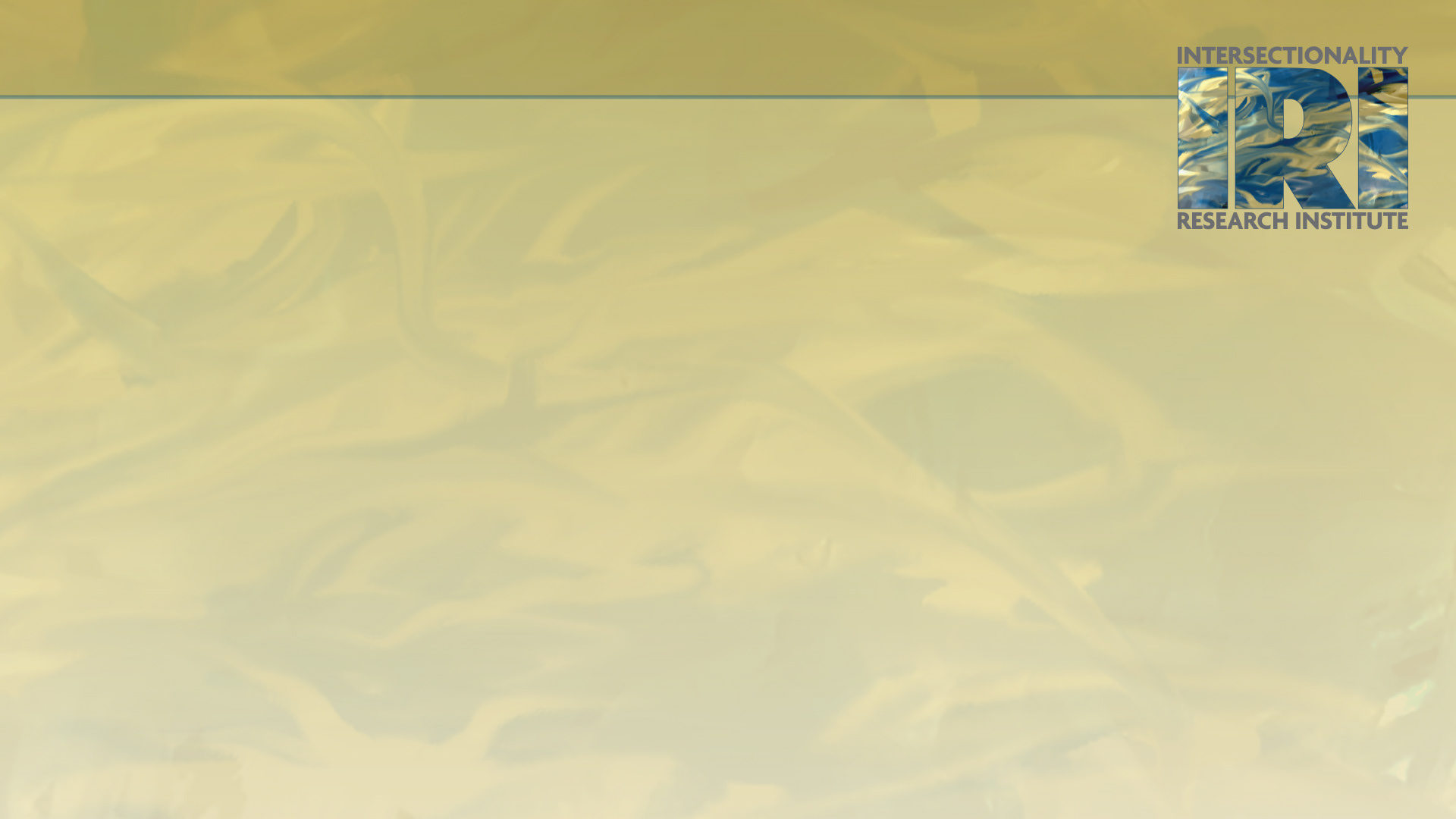 Intersectionality Research Institute
at the George Washington University focuses on research for many of the various intersectionality data. 
Role: 
Brand Designer and Zoom Background
Challenge:
 IRI needed a brand that is inclusive and appealing to all sexes, gender identities and expressions, with the branding colors of GW University.
Approach:
 I came up with a digital painting as a fill for the bold text to draw the eye into the flow of the paint strokes. In order to retain the blue and yellow brand and not have them mix together, I created the two colors on separate layers.
Results:
 The client was very happy to have a unique artistic brand that represented the university as well as the powerful effect that intersectionality data has on research.
Motorola
 needed help after two failed attempts by previously hired UX/UI developers. A frustrated management group for Motorola's new product decided they needed a designer to simplify their modem app. After my team had solved their issues, I put together a case study to show to potential clients how we worked.
Role: 
Presentation Designer
Challenge:
 Explaining the case study clearly with a simple design that highlighted steps taken to solve Motorola's issues.
Approach:
After research into the case study on watermandesignsolutions.com, I simplified the story into a PowerPoint presentation so that potential clients would have a clear idea of our process. 
Results:
 A user friendly presentation that summarizes the case study of Motorola with the option of going to the watermandesignsolutions.com website for more details. Client feedback was positive and answered all their questions, including ones they didn't realize was relevant. 
See below for the entire presentation.