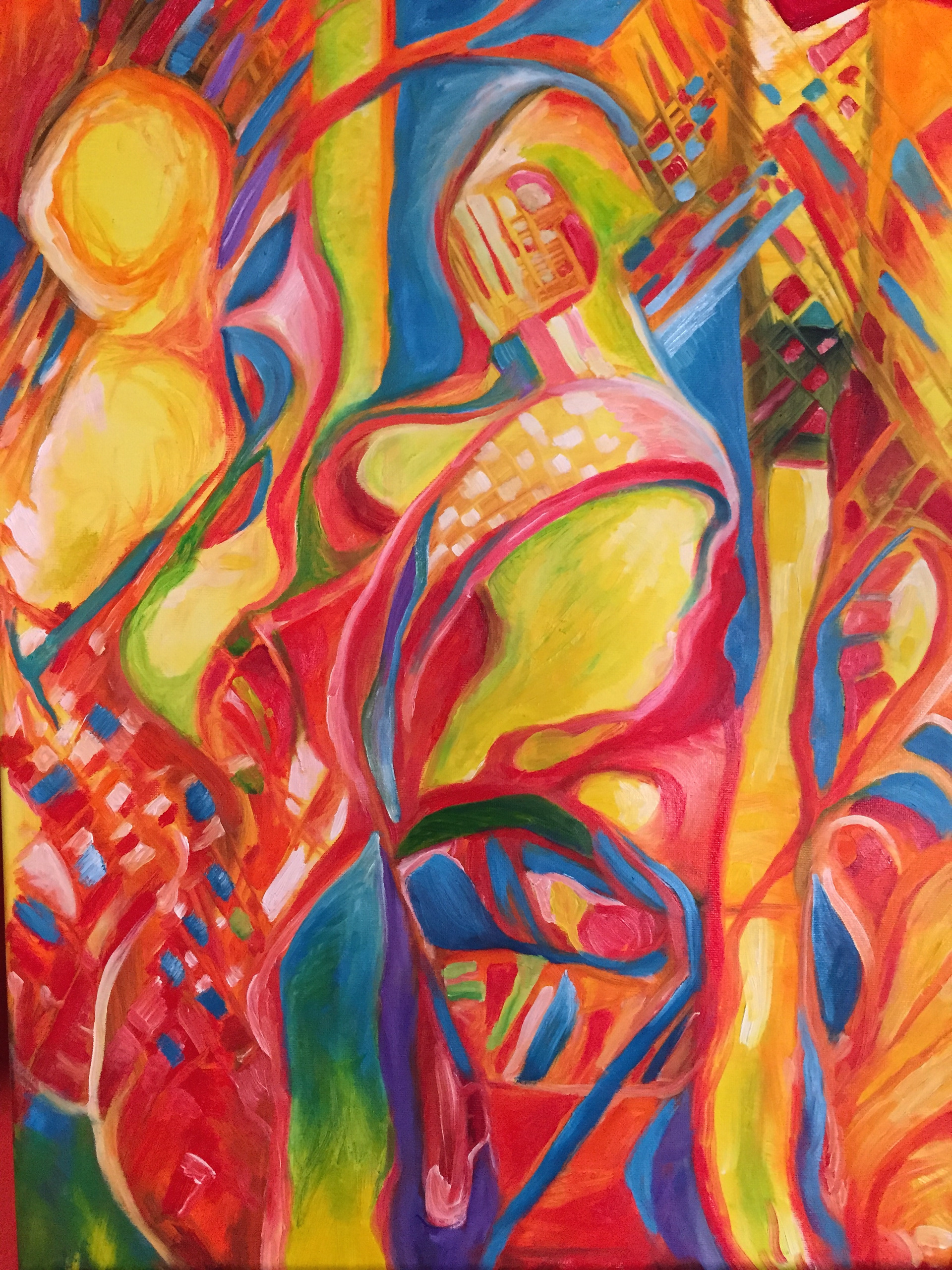 "I aim to inspire"
Terri's perspective is greatly influenced by her hearing loss as a child. A quiet outer life enabled unique observations and interpretations. She has always been curious about how humans behave and respond to life, and by association, design. 
Intuitive design skills come from 25+ years of experience in traditional and digital art. This combination of skills has served her well in all her artistic endeavors. Her goal is to create a balance of creative flow along with the discipline of design that creates simplicity and inspiration.
In 1997, Terri, along with her husband Michael, launched their company Surreal Concepts. The company provided design support for UX designers for corporate clients such as Motorola and StubHub. Her design specialty involves colors, patterns and style guides for websites and for creating intuitive marketing collateral. 
Presently, she enjoys the best of both worlds, selling paintings and digital art while working with businesses to build their unique brands. 
Bachelor of Fine Arts, Rosemont College
Associates in Visual Communication, Art Institute of Philadelphia