I'm an artist and designer who understands the value of visual communication.
My career has been shaped by freelancing and corporate employment after getting my BFA at Rosemont College and Associates in Visual Communication at the Art Institute of Philadelphia. I always saw the value of learning both. It kept me open to new ideas along with the talent to create.
As someone with a profound hearing loss, I developed an understanding of human behavior by looking for visual cues. Being an artist was a natural progression from that. 
After working for several corporations and having my own business in the 2000s, I developed a love for solving problems with art and design because helping others visually communicate empowers them and myself as an artist.
Serving as a creative advisor has enabled me to stay ahead of design trends and competition. My personal work intertwines with my professional work as a designer which leads to amazing opportunities as a unique visual communicator. I am happiest when there is a balance of creative flow along with the discipline of design that creates simplicity and inspiration.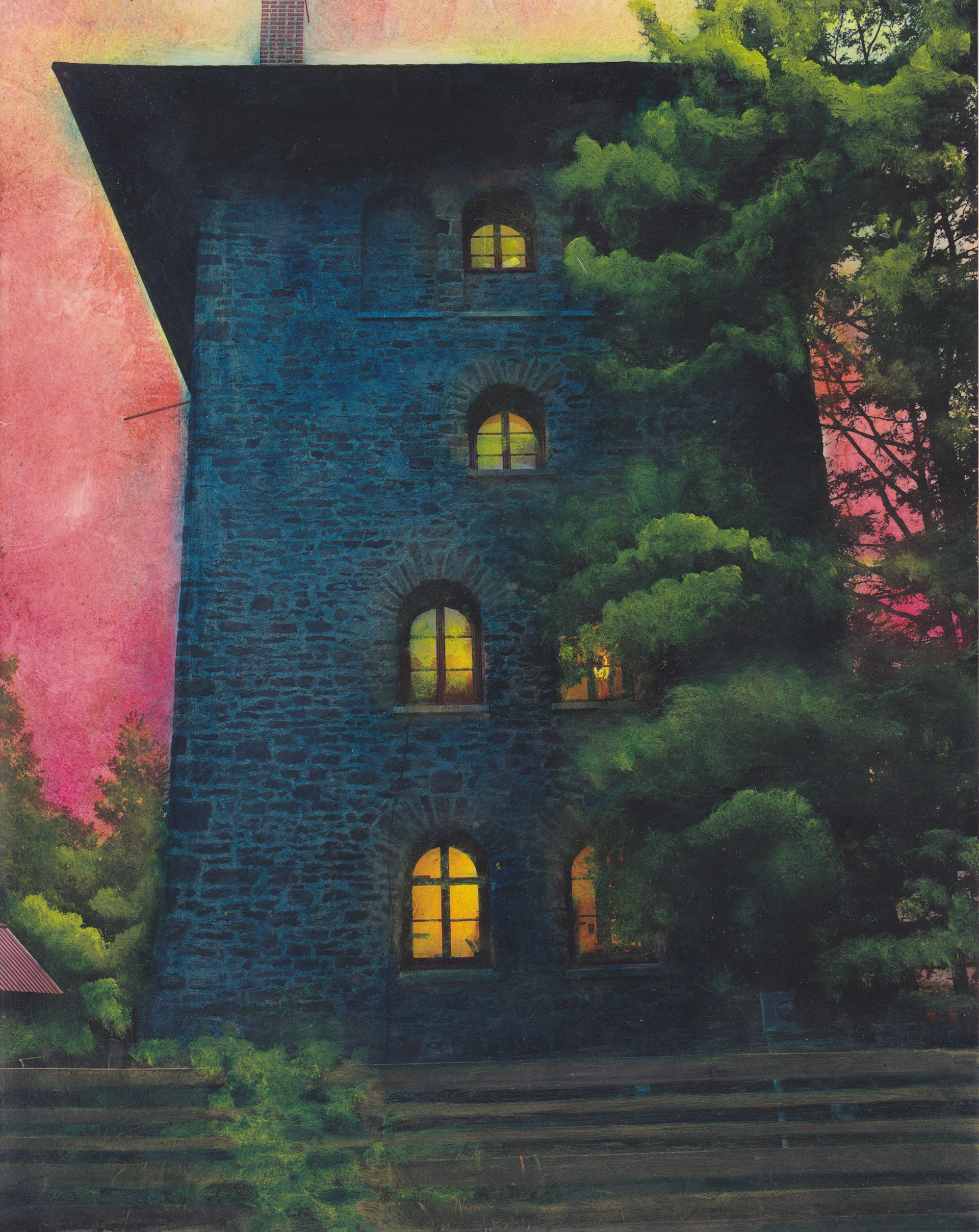 The Tower of Inspiration
For 10 years I lived in an artist residence—a 16th century Tuscany style stone water tower— that inspired me to paint photographs of the medieval surroundings. I love mixing media together because I get bored of taking the same pictures. So then I started painting them. It was a surreal time, with all the challenges of living in a place that had a few impracticalities!
I valued the inspiration this place gave me and my family for those years, and for the art I was able to create with it.